Gulf Breeze Havanese
 The pups can be seen in the Pups Available link on the left of this page.
Josie and Desi puppies available
Venice, Florida
 Please call 941-451-9410
Kae Handley
 gulfbreezehavanese@gmail.com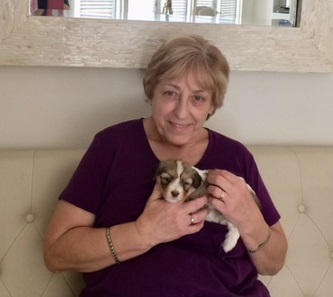 <
NEW PUPS PLEASE VISIT OUR PUPPY LINK TO THE LEFT OF THIS PAGE I grew up in Michigan on a dairy farm. My father taught how to care and be responsible for all living animals.   I have cared for animals all my life.  I am now a retired registered nurse and now living in Florida.   My dogs live in a home with a fenced yard and enjoy a normal family life.  I enjoy the Havanese and decided to breed the Havanese because of their happy temperament. New Pups can me seen on the puppy link to the left.