Gulf Breeze Havanese
We have three pups available at this time.  Please call for further information.  The pups can be seen in the Pups Available link on the left of this page.
Venice, Florida
 Please call 941-451-9410
Kae Handley
 gulfbreezehavanese@gmail.com
Hailey and Ozzie puppies ready to go to their forever home
Please call for pictures
Please Call 941-451-9410 if you are interested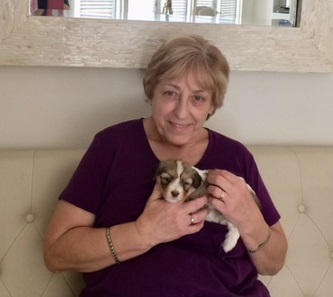 <
NEW PUPS PLEASE VISIT OUR PUPPY LINK TO THE LEFT OF THIS PAGE I grew up in Michigan on a dairy farm. My father taught how to care and be responsible for all living animals.   I have cared for animals all my life.  I am now a retired registered nurse and now living in Florida.   My dogs live in a home with a fenced yard and enjoy a normal family life.  I enjoy the Havanese and decided to breed the Havanese because of their happy temperament. New Pups can me seen on the puppy link to the left.